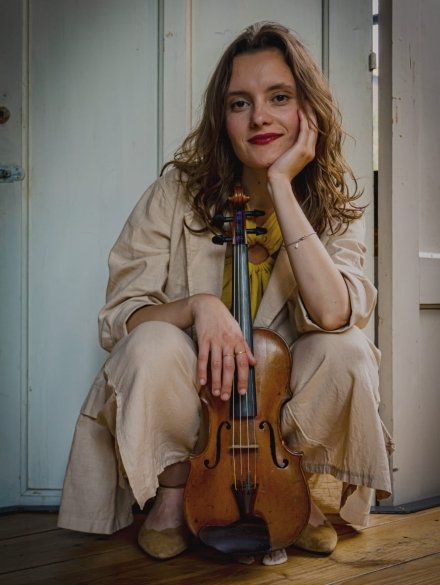 BENEFITS OF PLAYING BY HEARTFROM THE NEUROMUSICOLOGY TO THE STAGE

My final performance was done in two parts: "Two visions from the heart" and "Friends by heart"
Two visions from the heart
• Poème élégiaque, op 12. Eugène Ysaÿe (1858-1931)
• Romance, op.28 and Morceau de concours. Fauré (1845-1924)

In this first part the pianist will be Jaime Espinosa. He will play with the score and I will play by heart. I will observe my own process since I started to study and perform them.
Friends by heart
• 3 Preludes. George Gershwin (1898-1937). Arr. for violin and piano by Jascha Heifezt (1901-1987)
• String Quartet no2, op 13. Felix Mendelssohn (1809-1847)

I will play the 3 Preludes with María Elvira (piano) and the String Quartet with Mireia Escobar (violin), Skye Kinlaw (viola) and Andrea Trillo (cello). We will all play by heart, and we will follow up on our own experience.

More information in the webpage of my research.
Deze pagina is voor het laatst gewijzigd op 24 augustus 2022
Sta jij op deze pagina? En heb je een opmerking? Mail naar de redactie.