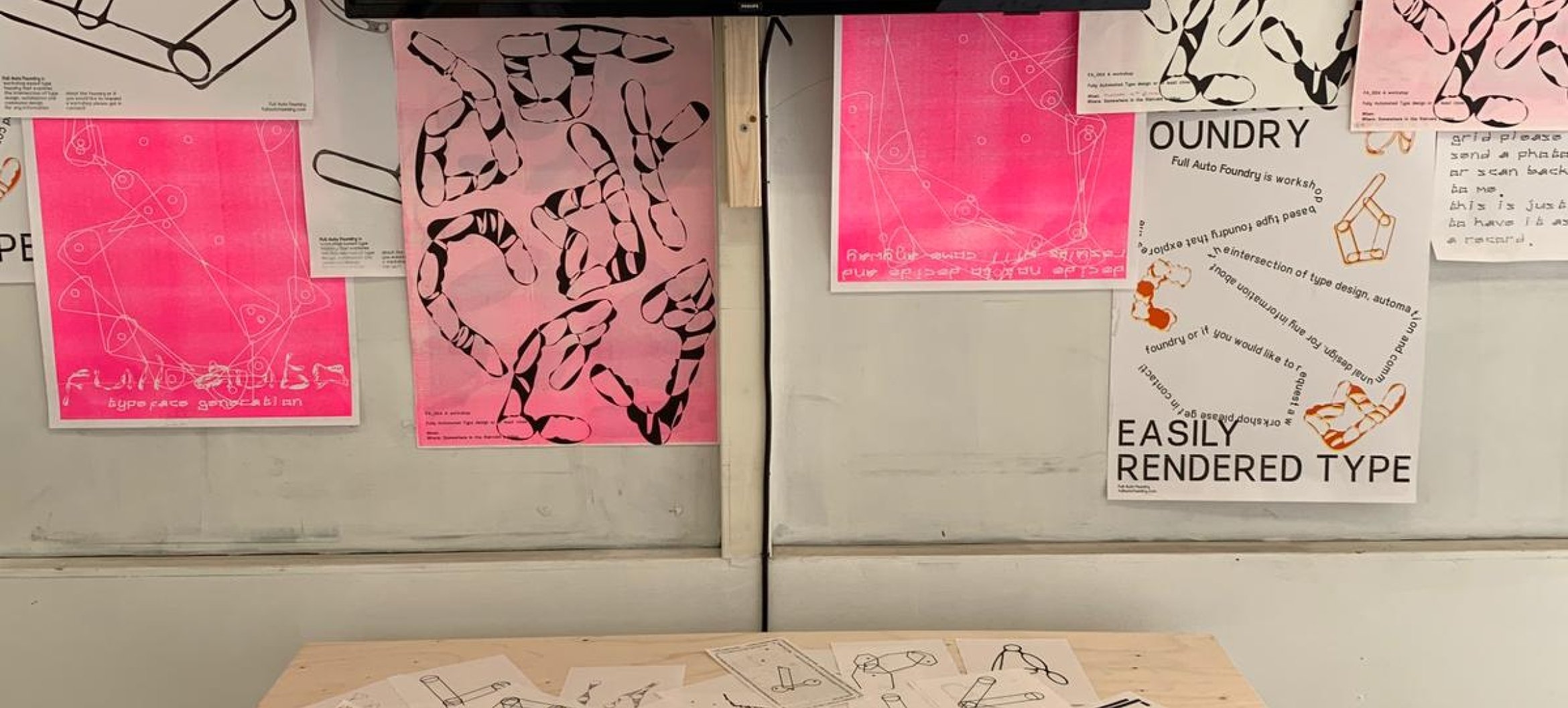 I've been involved or interested in type design for the majority of my student life, so it makes sense that both projects for my graduation are centred on this practice. My first project, the inaugural issues of Rush Print is a new annual publication made by and focused on the students of Graphic Design Arnhem. The topic of this issue is "bad type" and investigates what makes typography bad, ugly and unnatural, and questions whether or not there is any beauty in bad type. Rush Print was made in collaboration with Dong Bin Han. My second project, Full Auto Foundry is a workshop-based type foundry that explores the intersection of type design and automation, sketching and producing typefaces in quick succession with few premeditated ideas.
In Full Auto Foundry I wanted to know what it would be like to design like I text. In texting you can spam a keyboard and a string of words will likely emerge. Was there some way I could allow myself to design like this? I was interested in the ways a device, or method could auto-complete a letter or an entire typeface for me. During a workshop connected to Full Auto Foundry, both the physical side of type-design (sketching and lettering), and the digital side (converting to a usable typeface) were automated. Participants were able to sketch letters using a series of tools and had a .ttf typeface on their computer in minutes.
I would like to continue to host events and type design sessions after graduating. I'm looking forward to pushing the structure workshops and their topics further, as I can see there is much more to discover and explore. It is especially interesting and important how collaborative events in times like these might take place. How can workshops function with participants joining from remote locations and sharing work via screens and pixels?
Finals-werk: Fully Automated
Deze pagina is voor het laatst gewijzigd op 9 november 2020
Sta jij op deze pagina? En heb je een opmerking? Mail naar de redactie.