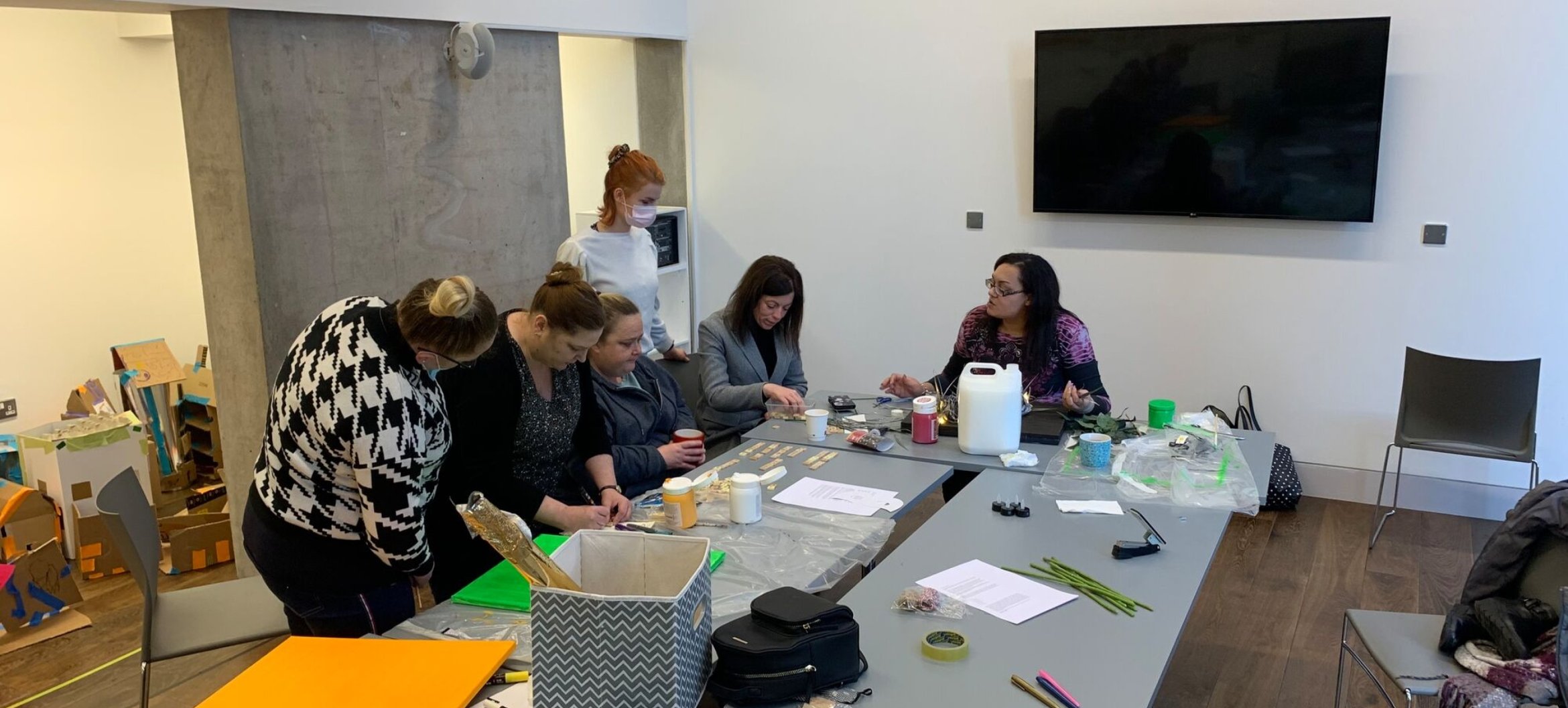 My name is Amber. I graduated in cultural anthropology and the international master Artisteducator. I always wanted to have a positive impact on the world and the people around me, which enlightened my interests in travelling, sustainability, feminism and business.
I am fascinated by how we, as humans, learn and embody what is around us socially and culturally, and how we can take ownership of our minds and bodies and change our narratives through art. I enjoy to see people grow and stretch themselves, and value vulnerability and courage.

The IMAE program allowed me to connect these interests, by teaching me how I can use my different qualities for education and activism. The program was a start for me to define my artist practice, that is grounded by the core value of agency, inspired by theories of critical pedagogy, embodiment, decolonisation, trauma and vulnerability.
IMAE is different than many other programs, as it brings you out of the university into the community, focussing on your personal drive and talents. The program brought me to Belfast, where I got the opportunity to collaborate with Quaker's Service. I worked with five women that dealt with social issues such as domestic violence, drugs and marginalisation. I assisted each woman in transforming their personal story into art, creating different installation artworks and a dance piece that were displayed in an exhibition in the Media-and Arts Centre. Here, the women told their stories and their own activist statements to an audience, taking agency over themselves and standing up for a better world.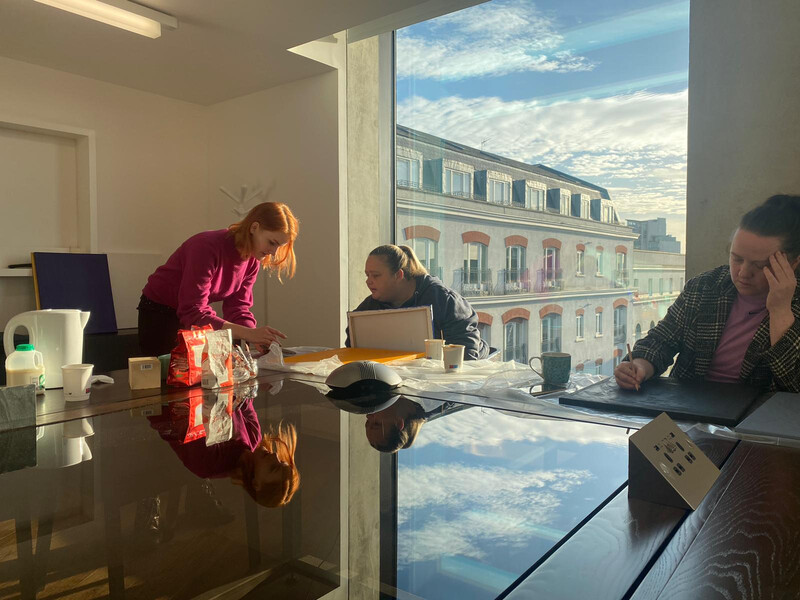 Using the practice, the program helps you to create a resource out of your experiences for other educators and artists. Based on the knowledge I gained throughout the year and especially the experience in Belfast, I create a guide called: 'Creating a Pedagogy of Care: A guide based on field experiences'. The program is challenging in a unique way, and will bring you into contact with yourself and the other. To figure out what you want to stand for and the changes you want to make, and giving you the opportunity to bring this into practice, IMAE connects the academic and institutional world to the communities in need.
If you are interested in working or connecting with me, you can find me on LinkedIN and Instagram or through the IMAE community.
Deze pagina is voor het laatst gewijzigd op 24 juli 2022
Sta jij op deze pagina? En heb je een opmerking? Mail naar de redactie.