Every academic year, there is a practical assessment in the form of internships. In the first year, this mainly involves observing and participating in making music. Over the course of your studies, you will increasingly develop yourself into an independent music therapist during the internships.
Year 1
In the start week, you will be introduced to the professional practice. Fourth-year Music Therapy students will talk about their internship experiences and you will visit a music therapist. In the second semester, you will do an exploratory internship.
Year 2
Orthopedagogical Music in Education project: In a joint internship project by the Music Therapy and Music in Education programmes, you will visit a special needs school. You will do an internship for half a day every week for a ten-week period and will learn to work according to the orthopedagogical musical practice: music lessons, adapted to the special needs of pupils. This is also an introduction to the specialisation for orthopedagogical music teacher/therapist, which is offered in the fourth year.
Year 3
A music therapy internship year is part of the curriculum in the third year: from September to June, three days a week will be taken up by an internship. Your activities in the programme are also linked and explicitly geared to this internship. Here you will develop an understanding of the music therapy profession while working with at least one target group. You will learn to apply your acquired knowledge and musical skills, teamwork skills and will strengthen your therapeutic attitude. You will also gain new knowledge and skills for your profession through music, music theory and therapeutic courses.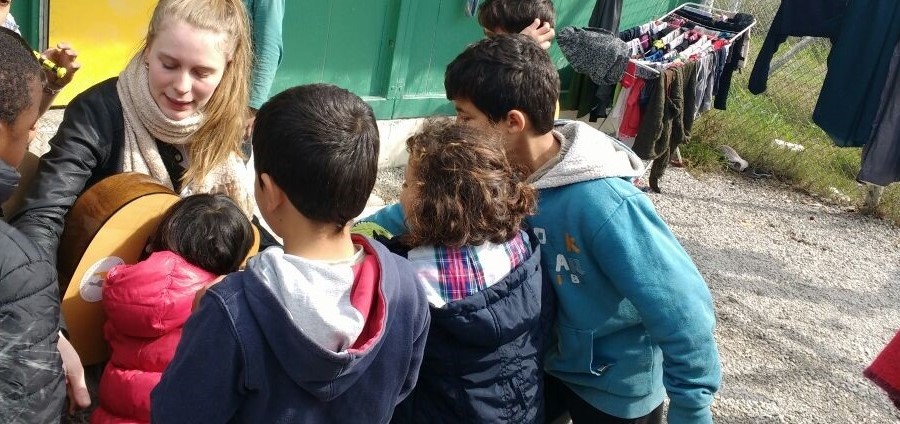 ArtEZ Music Therapy started a co-operation with Connect by Music, an organisation that organises music projects for refugees (mainly child refugees) in the camps on Lesvos. The addition of music therapists to the existing permanent staff of Greek professional music teachers, creates the possibility to offer even more tailored support to the children. On some of the locations, Connect by Music only works with music therapists. The results after several sessions are really remarkable. Children are able to open themselves up again and connect with each other. By now music therapists from the Netherlands, Belgium and Germany, have joined the Connect by Music team on temporarily basis. Past period several students and alumni of ArtEZ Music Therapy were active at Lesvos. Read about the experiences of Lore Smits on Connect by Music
Year 4
In the final year of the Music Therapy programme, the internship constitutes an integral part of your further professionalisation as a music therapist. You will work as a music therapist in an institution or in special education within a multidisciplinary team. You will arrange this internship yourself at a location where you can work independently as a music therapist for a minimum of two half-days a week over a 15-week period. These two half-days will involve direct client contact, team meetings and preparation and evaluation of the therapy sessions.
During the peer review meetings, students will discuss how they can improve their methodology and further develop their skills as music therapists.
Supervision
During practical internships, you will be supervised by a registered supervisor who is not linked to the ArtEZ Academy of Music. You will learn to reflect on your performance in dealing with clients, other music therapists and therapists in other therapeutic disciplines.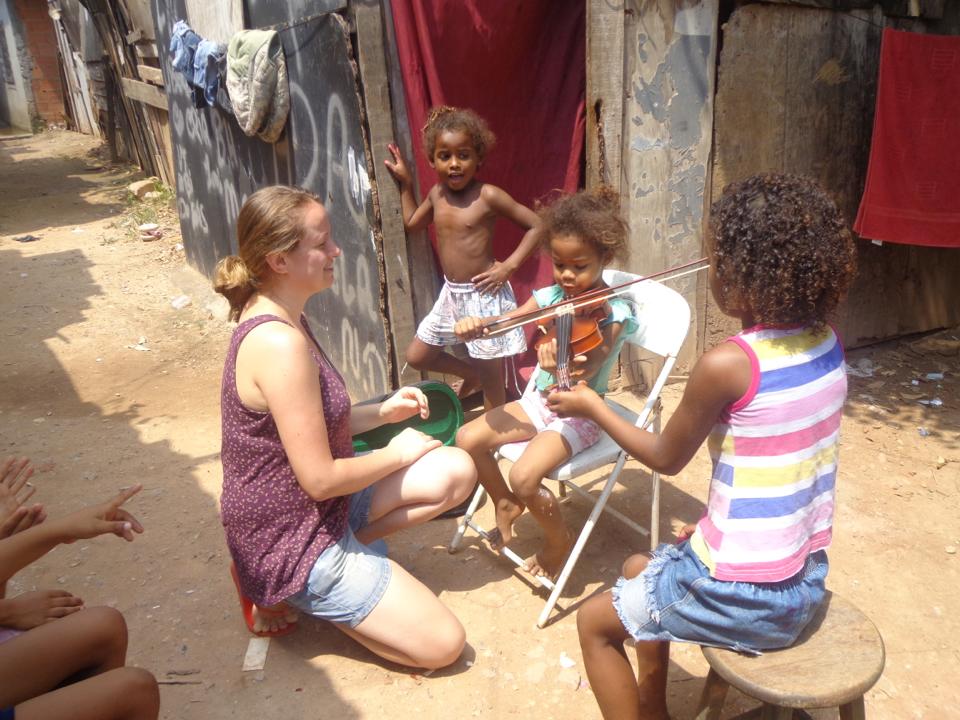 "I did my internship in Belo Horizonte for my internship, a large city about 400 km from Rio de Janeiro. I taught violin lessons and did music therapy with children in the favelas (slums). I often went with some of the children to perform for their parents. The kids were so proud to walk with a violin on their shoulders through the slum. It is wonderful to give a child that kind of self-esteem. My greatest passions were united – working with people and music!"
Pauline de Vet, former student