The Tailor-Made BA Fine Art and Design in Zwolle allows you to obtain a full teaching qualification in about two years. You will follow a tailor-made educational programme to this end.
After the course, you will have a first-level teaching qualification. This means that you are qualified to:
teach in secondary education, MBO (secondary vocational education), HBO (higher vocational education) and primary education;
give classes in fine art subjects as well as in the subjects of cultural and artistic education, and general art;
work outside education at cultural institutions;
work as an independent entrepreneur within art education (after registering with the Chamber of Commerce).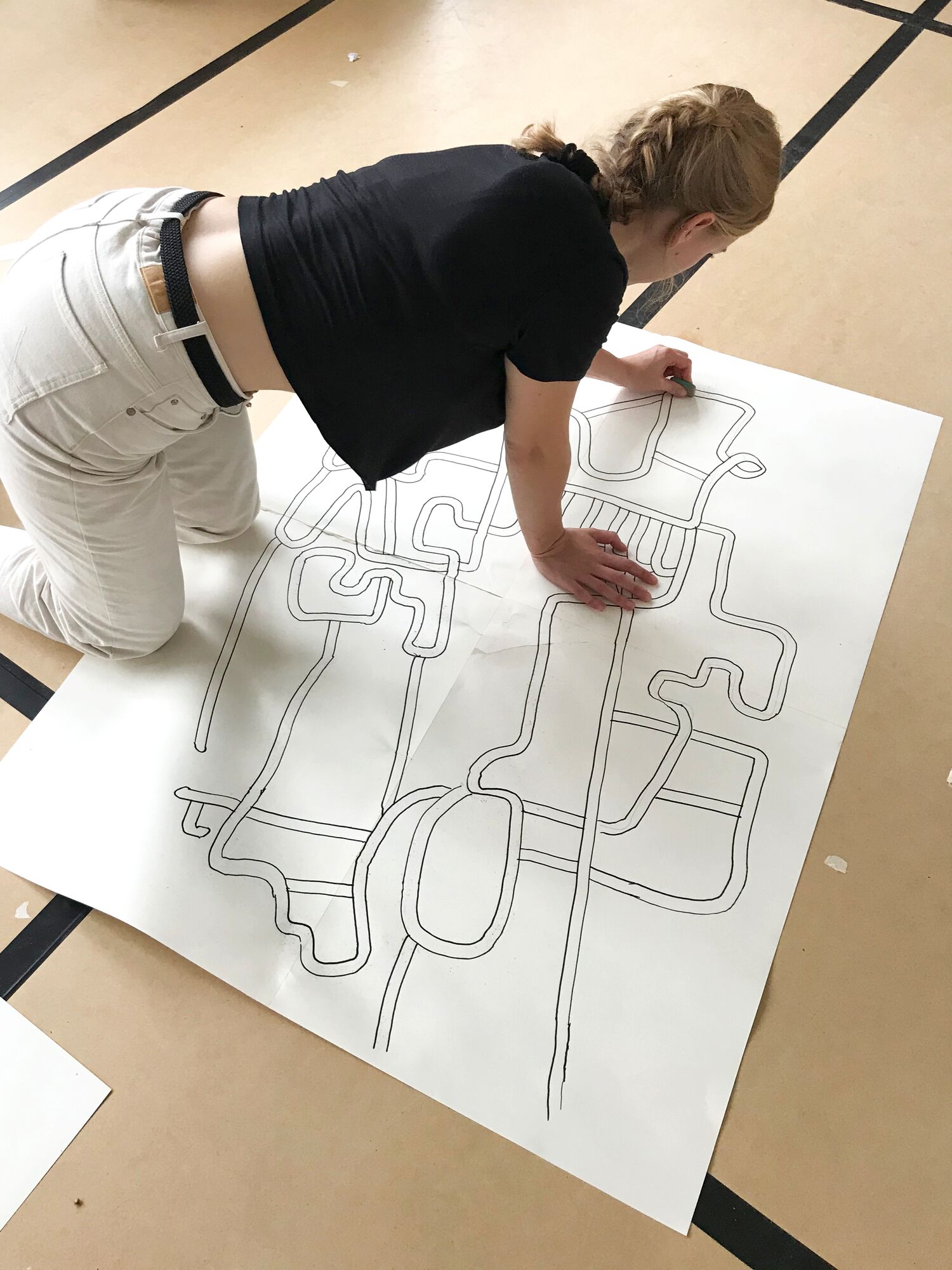 What do you learn in Fine Art and Design in Education Zwolle?
Curiosity, critical thinking, creativity, experimenting, collaborating, getting to know and understand yourself and the world around you better. Fine art and design are meaningful everywhere in society. The Fine Art and Design in Education course in Zwolle turns you into a teacher and visual artist with an eye for people and the community they live in.
The course is practice-oriented and varied. The academy where you have classes can be compared to a large laboratory, where you can learn and discover a great deal together with your fellow students and teachers. Each academic year is divided into two semesters. At the end of each semester there are reviews and assessments.
In various subjects and during internships, you become acquainted with the field, gain professional teaching methodological, educational and pedagogical knowledge, and find out how you can work as a teacher with different target groups both in and outside education.
In addition to the attention paid to teaching, visual arts also occupy an important place in all four years of study. It is not just about craft skills, but especially about learning how to create images and what the meaning of these images is. Linked to this are art-theoretical subjects, because thinking and creating go hand in hand at ArtEZ. By visiting museums, theatre, music performances and dance performances and by watching films, you gain a broad insight into culture. You reflect on these activities in your culture portfolio.
Within all this there is room for your own growth as a person and as a professional. What do you want, what are you capable of, and what place do you want to occupy in professional practice?
For whom?
The tailor-made study programme of Fine Art and Design in Education Zwolle is especially meant for:
Autonomous visual artists with a completed university of the arts education;
Design graduates and designers (e.g. graphic designers, fashion designers and product designers);
Teachers with a second-level qualification in drawing, handicrafts, textile arts or visual arts.
The Fine Art and Design in Education course in Zwolle turns you into a competent teacher in fine art and education with an eye for people and the community they live in.
Tailor-made course curriculum
You take a tailor-made programme that is geared to your preparatory training. To be able to offer you optimal customisation, you will undergo an assessment beforehand. Your educational programme depends on the outcome of the assessment that may be different for each student. Experience has taught that students study an average of about thirty hours per week.
You study together with students of different ages and backgrounds, adding an extra dimension to the study. For the most part, you take subjects from the second, third and fourth years of the part-time Fine Art and Design in Education course. In addition, you take a number of subjects with only the students from the tailor-made course.
The class days and times are:
Monday 1 p.m. - 9:30 p.m.
Thursday 1 p.m. - 9:30 p.m.
By way of exception, you may be expected to attend the course on a different day during assessment weeks. Internship days are scheduled in consultation.
Costs
In addition to the tuition, please allow for book fees, material costs and (optional) money for excursions. As a part-time student, you can apply to DUO for a teacher training cost allowance. Teachers may be eligible for a teacher scholarship. For any allowances, please also consult the websites of DUO (Education Executive Agency), the tax authorities and ArtEZ.
Internships
Internship experiences at Fine Art and Design in Education Zwolle form an important part of your professional training. During an internship, all the skills from the job profile come together, and the knowledge you acquire during the course falls into place: you get the opportunity to actually apply what you have learned. You will find out which work setting suits you, which target groups you would like to work with and your own views on education and art education. In addition to internships in secondary education, you can also choose your own internship addresses to suit the direction in which you wish to specialise.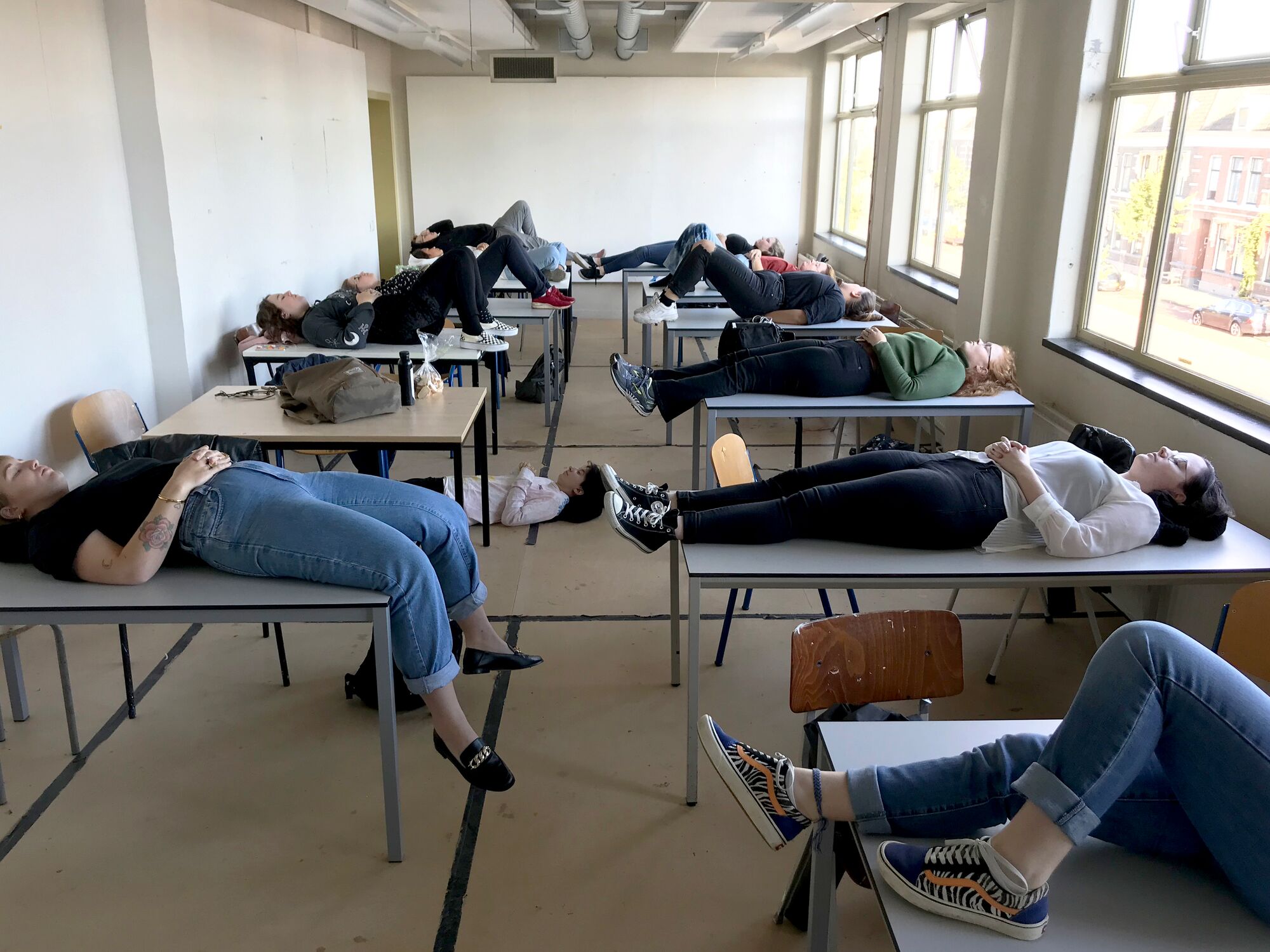 Projects and excursions
During the Tailor-Made BA Fine Art and Design in Education, you can choose to go on an excursion on a voluntary basis, for example to museums, to Berlin, to Rome or to a drawing project in Duisburg.
Academic career counselling
The Fine Art and Design in Education course offers plenty of room to determine your own direction and programme. The teachers will help you acquire the requisite competencies. You will also receive guidance from an academic career advisor. If you have any questions or encounter problems, you can always discuss them with the academic career advisor.
I especially learn to look at the world in a different way. I now approach everyday things from a new perspective.
Facilities
The Tailor-Made BA Fine Art and Design in Education is housed in the atmospheric, renovated Sophia building in Zwolle and has its own teaching and studio space.
You can also make use of various excellently equipped workshops, such as a digital workshop, a graphics workshop, a spacious workshop with wood, metal, ceramics and plastics facilities, and a theory workshop/multimedia library. The workshops offer various short courses that introduce you to all kinds of materials, techniques and other possibilities.