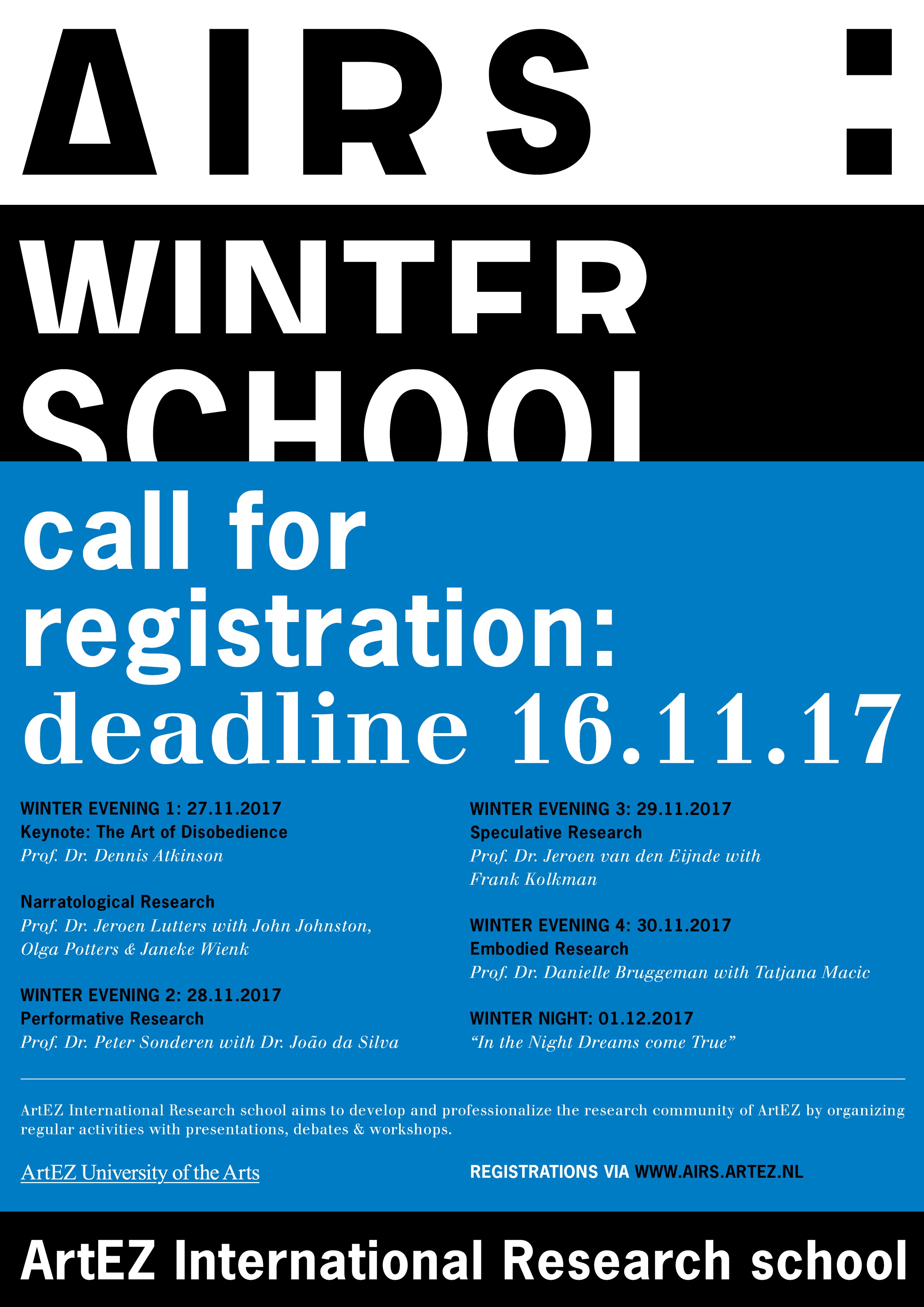 LIVING LEXICON
The science of creativity has a different language; a complex combination of signs that forms a system, which is used for knowledge circulation and development. It has its own rules, exceptions, definitions and vocabulary. It is alive. It is diverse. It has changed, grew and branched like every other language through time. Our aim, as the Winter School is to figure out how this language works and how we can work with it. Together we will create an online tool, a living lexicon, to share and use it.
WINTER SCHOOL = NO SCHOOL
We have created a wholesome event to serve that purpose; where space turns into a place, where education connects with theory, where practice connects with research, where researchers and students work together with experts, in which days shift to evenings and we celebrate a cross-disciplinary and collaborative new experience.
SCHEDULE
We will work in different rhythms, enabling custom made and supplementary schedules for participants.
WINTER EVENING 1
27.11.2017 MONDAY (16:00 - 23:00)
Working on Case Studies by Narratological Research - Prof. Dr. Jeroen Lutters
External Guests: John Johnston, Olga Potters, Janeke Wienk
Keynote: Prof. Dr. Dennis Atkinson / Goldsmith University London
Topic: The Art of Disobedience
In this first Winter Evening we will start with the making of a consumer friendly digital lexicon for artistic research. We work on a platform with real thesis of master students and help participants to develop a personal/ eclectic/ hybrid handwriting in research by using concepts out of a narratological tradition developed in the humanities and proven to be very inspiring and useful in artistic research. The learning outcome of this evening is that the participants would clarify their needs and start to develop their own research handwriting. They would get information of new concepts and dive into sources that can make these concepts useful, all academic skills based on arts & humanities that are indispensable in doing research. By working together on a living lexicon, the new found concepts can be installed and defined in an digital ' open source' (a website) and in this way made available for everybody at all times.
This Winter Evening is the beginning of a process that will increase its pace in the days to come because narrative inquiry, performative inquiry, embodied inquiry, and speculative inquiry are all parts of the same interdisciplinary networked based playground. After this evening the participant might have his/her first introduction with artistic research on an academic level as an indispensable help to finish a successful thesis.
Event dates:
November 27th-December 1st, 2017
Event location:
De Melkfabriek Coberco
Nieuwe Kade 1, 6827 AA Arnhem
Who can apply:
Master / PhD Students all around Netherlands, open to all diciplines.
For further details:
http://airs.artez.nl/