Corpo-real discourse workshop - GRIEF and SPACE: Daria Khozhai
On 15 September at 13.30 we welcome Daria Khozhai in the discourse programme of the master's course Interior Architecture (corpo-real). You don't need to register, so feel free to walk in, listen and talk along!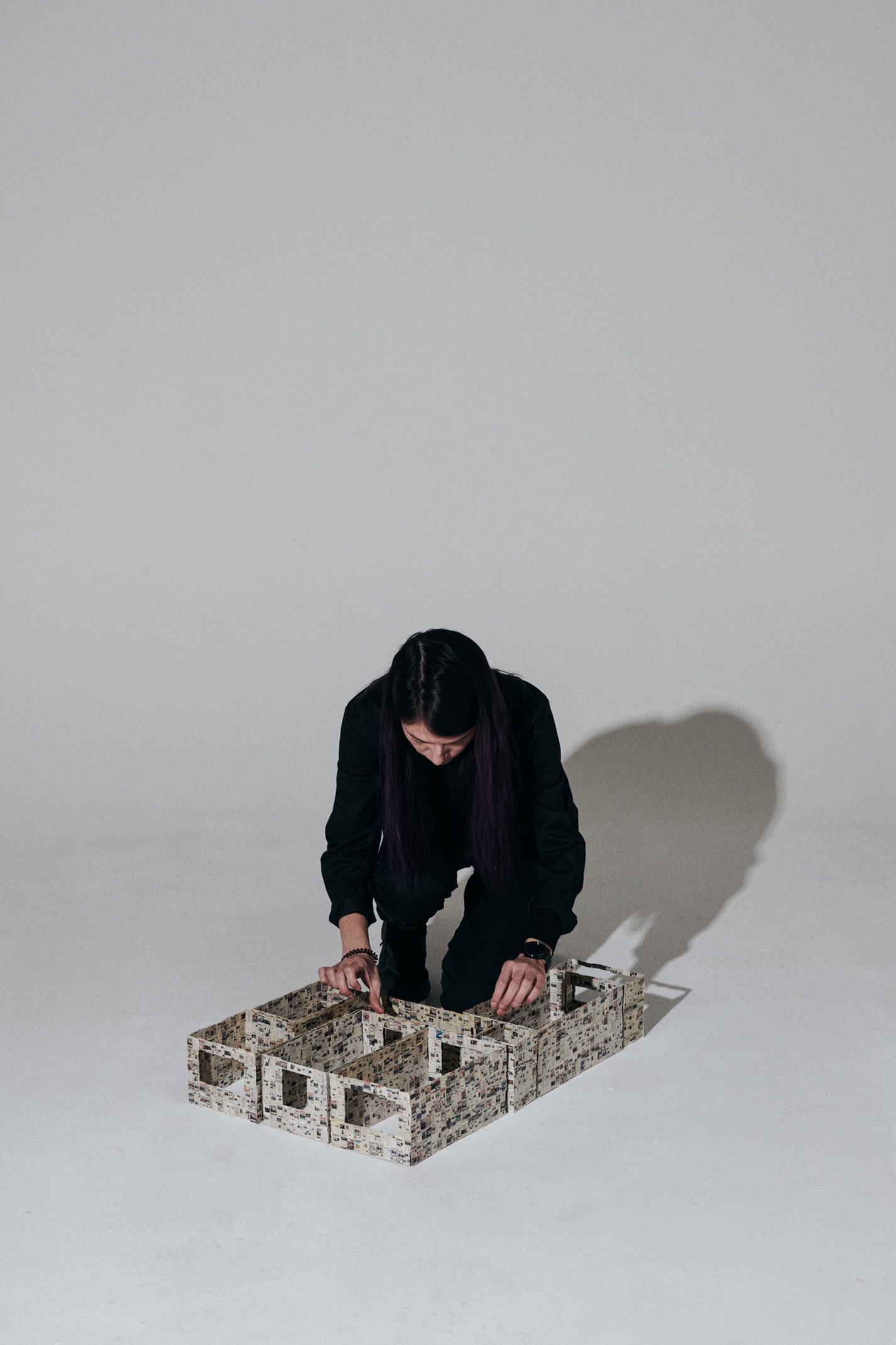 Daria Khozhai is an artist and Architect with a background in Art (Kyiv Academy of Visual Arts) and Sustainable Architecture (Politecnico di Milano).
For the last 5 years, Daria has been developing a situation-specific approach by making large-scale art installations as part of a core team at RAAAF. Simultaneously, she is working as a researcher in a philosophical project at the AMC (Amsterdam Medical Center), Department of Philosophy/Brain & Cognition. That led her to start self-initiated philosophical research on Multidirectional Memory.
Fusing an art methodology, architecture studies and memory research in her own practice, Daria recognizes and memorializes the spaces that are fading from public memory and imagination. By using architectural (sometimes 1:1) scale models as a main medium, because of their strong symbolic and emotional power that able us to not just materialize the spaces, but also the memories and emotions within them. Embalm and mummify the nostalgia and loss.
After experiencing major trauma Daria focused her practical research on traumatic memories in particular. To understand the connections between traumatic events and the built environment it happened in. And to explore how making and experiencing art can help people regain a grip on their situation after a traumatic experience or loss.