Optical Objects | Design Art Technology & Teylers Museum Haarlem
You are warmly invited to visit our exhibition tonight and are most welcome to bring friends, colleagues, family and others interested for a very special show. Students from the Design Art Technology department at ArtEZ University of the Arts Arnhem present the conclusions of this year's project month during a special night opening of the Eusebius church in Arnhem's city center.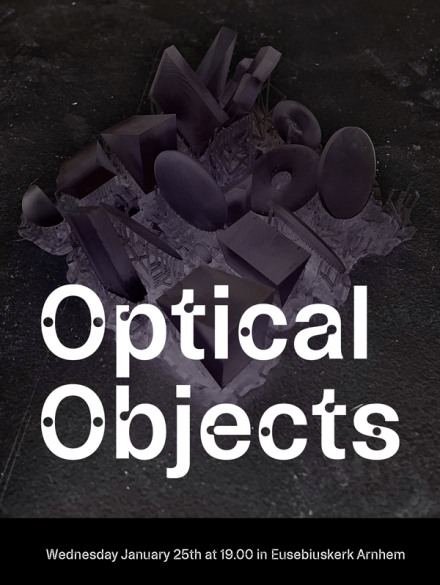 For this year's project month we were enthusiastically invited by Teylers Museum in Haarlem to explore new interpretations of the centuries old optical instruments on display in their impressive Oval Hall(1784).
Over the course of two weeks students did so in three different workshops, both individually and collaboratively, resulting in a series of small physical objects, large scale installations and a short film.
In these weeks lenses were modelled and 3D printed, cast from resin, formed with ice, molded from sugar and turned inside out. What results are over 25 truly wondrous installations in small and large scale that project, magnify, distort, refract, expand and will only exist publicly for a single evening!