Open Day ArtEZ Academy of Music Enschede 2022
On the Open Day of the Conservatory in Enschede, you can get acquainted with the Bachelor's degree programs in Music in Education, in Tailor-Made Music in Education, MediaMusic, Music Therapy, Pop Academy and the (Pre-)Master Music Therapy and Master The Sound of Innovation.
Come in and get to know our teachers, students and teaching team. Ask all your questions, visit the training information sessions, watch and listen to a lot of music or watch the live recordings in the classroom that has been converted into a TV studio. We offer a packed hybrid program so that you can make the right choice. Expect demo drops, music and technology, entrance exams & workshops. All bachelor courses in Enschede are Topcourses, which makes Enschede a Toplocation for a career in and with your passion for music.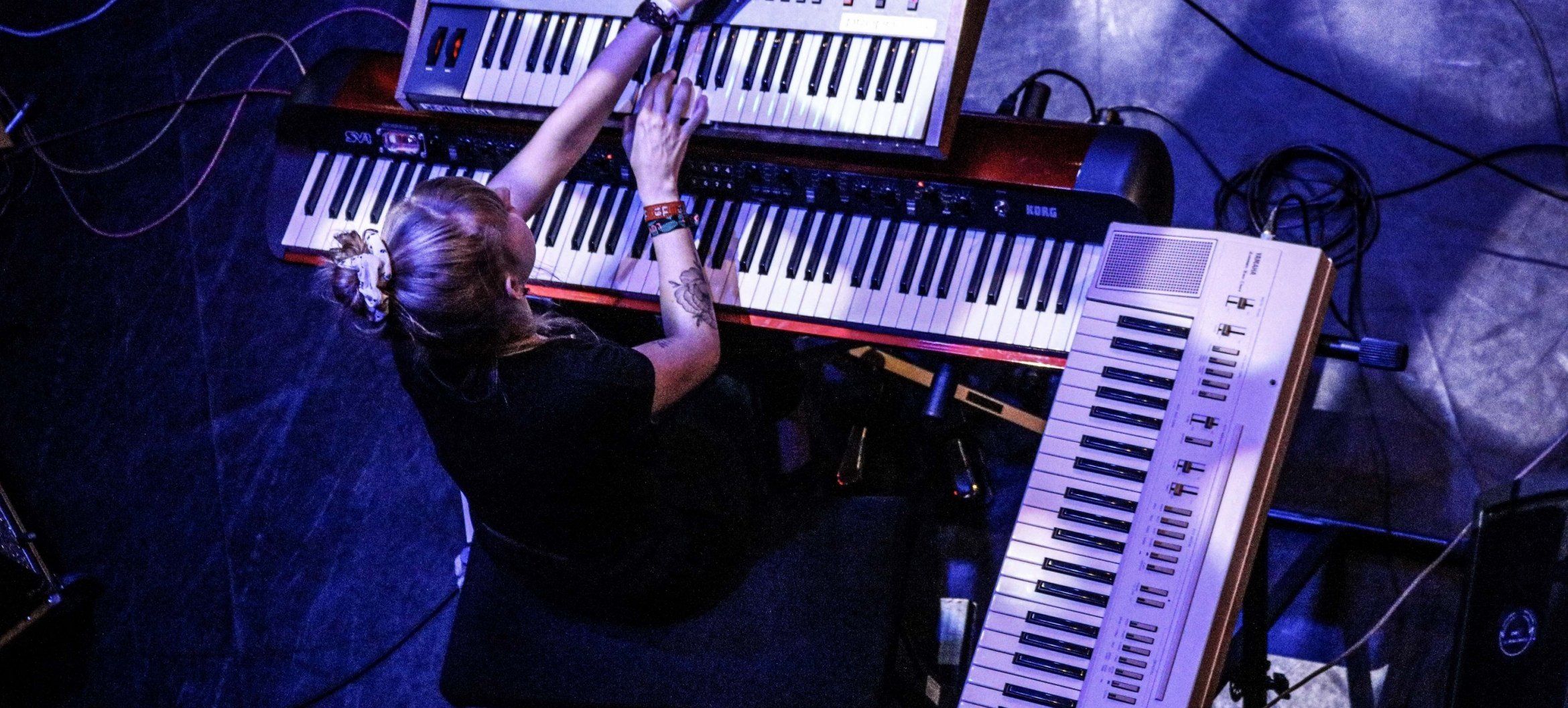 Programme
The programme will be announced on October 2022.
---
Get a taste of the atmosphere
---
#ArtEZopendag
Via #ArtEZopendag you'll find the latest news and announcements on our socials, Instagram, Facebook and Twitter. Did you take a great picture yourself? Use #ArtEZopendag when you share it!
---
Get to know our students
Did you know that you can now ask all your questions to the students of the course you are interested in? There is no one better to reach out to than the students themselves about, for instance, the workload, study programme, assignments or things you want to know more about the study programme! You can find the chat function with students on the course pages on our website!
---
Prefer going to Arnhem or Zwolle?
Our locations in Arnhem and Zwolle are also hosting an Open Day:
Arnhem: Saturday 5 November 2022
Academy of Music: More information will follow!
Zwolle: Saturday 12 November 2022
Academy of Music: More information will follow!
Not all monumental ArtEZ buildings are (entirely) wheelchair accessible. We would love to help you, and the best way to do that is to contact us in advance, via faz@artez.nl.