-
Graphic Design Finals: From (A) to (X)
We are Graphic Design Arnhem, the fourth years of 2022!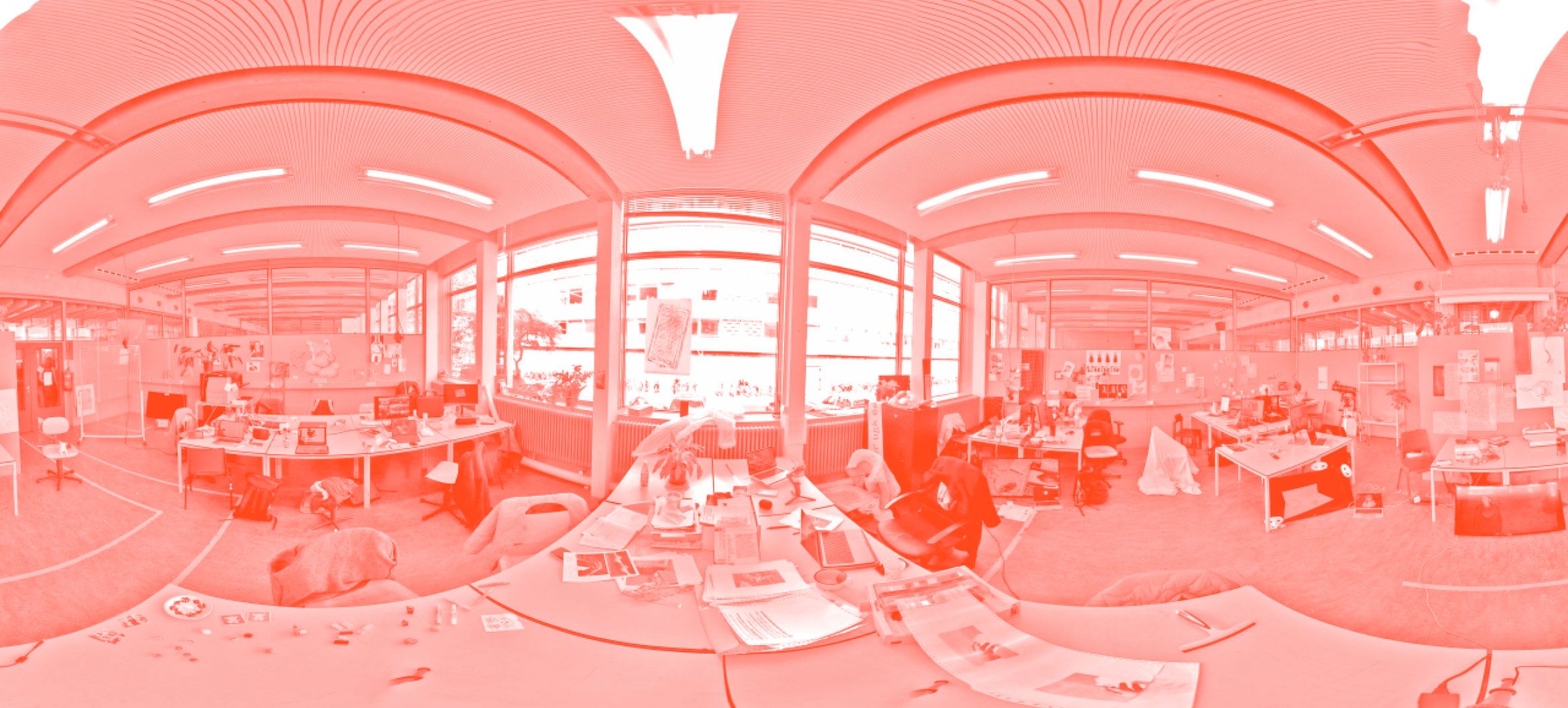 As an international group of 29 students we are currently adding the final touches to our graduation projects. After months of researching a topic of interest and experimenting, we are ready to present our final projects during the ArtEZ Finals 2022. This collective exhibition, named From (A) to (X), will present an extremely wide range of projects: video installations, printed matter, audio experiences, books, interactive set-ups, 3D renderings, ceramics etc. Hereby also representing this year's students: a varying group of people, all having different backgrounds and interests.
During the Finals the GDA shop will be opened. Here you can buy the catalogue of 2022, merchandise and student works. Pick up a handout in the hallway and we'll see you there!
Opening hours exhibition
We 29 June 10:30 - 19:00h
Th 30 June 10:30 - 19:00h
Fr 1 July 10:30 - 19:00h
Sa 2 July 11:00 - 17:00h
Su 3 July 11:00 - 17:00h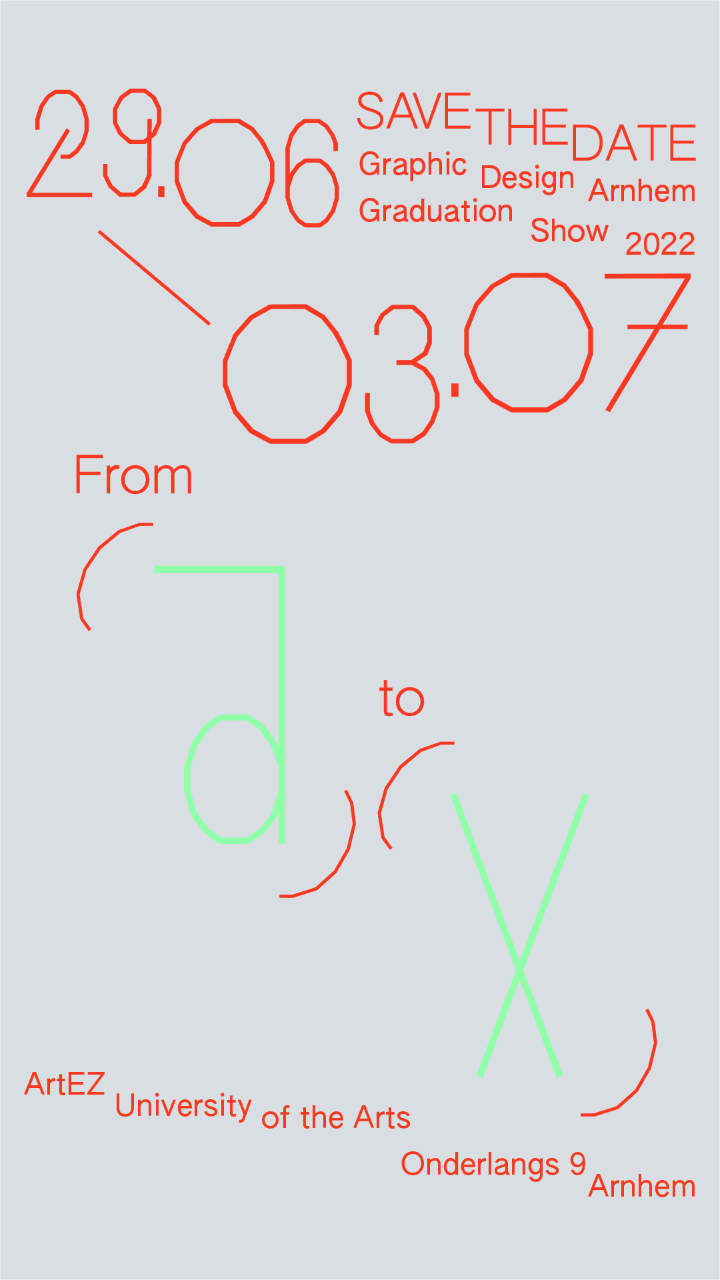 Participating students
Alisha Langenbach, Ana-Maria Guşu, Annegien Schilling, Areum Hwang, Britt Schmitz, Carmen Pruim, Cheawon Shin, Erwin Joziasse, Femke Kersten, Ies van Bussel, Isa Grienberger, Isa Tamrouti, Jane Lee, Joanne van der Wal, Jonathan van Loon, Kate Konovalova, Marianne Born, Matthijs Afman, Melina Vgenopoulou, Michelle Schipper, Minji Kim, Pascal Burgers, Polina Slavova, Sabina Scorţanu, Sophie van der Sman, Sumin Choi, Tofe Al-Obaidi, Xiaoyuan Gao
Disciplines