-
BEAR Finals: Internal Flame, Eternal Fame
It's time! The ArtEZ BEAR Finals 2022 is opening its doors. We are excited to show you our final works and hope to see you at Internal Flame, Eternal Fame!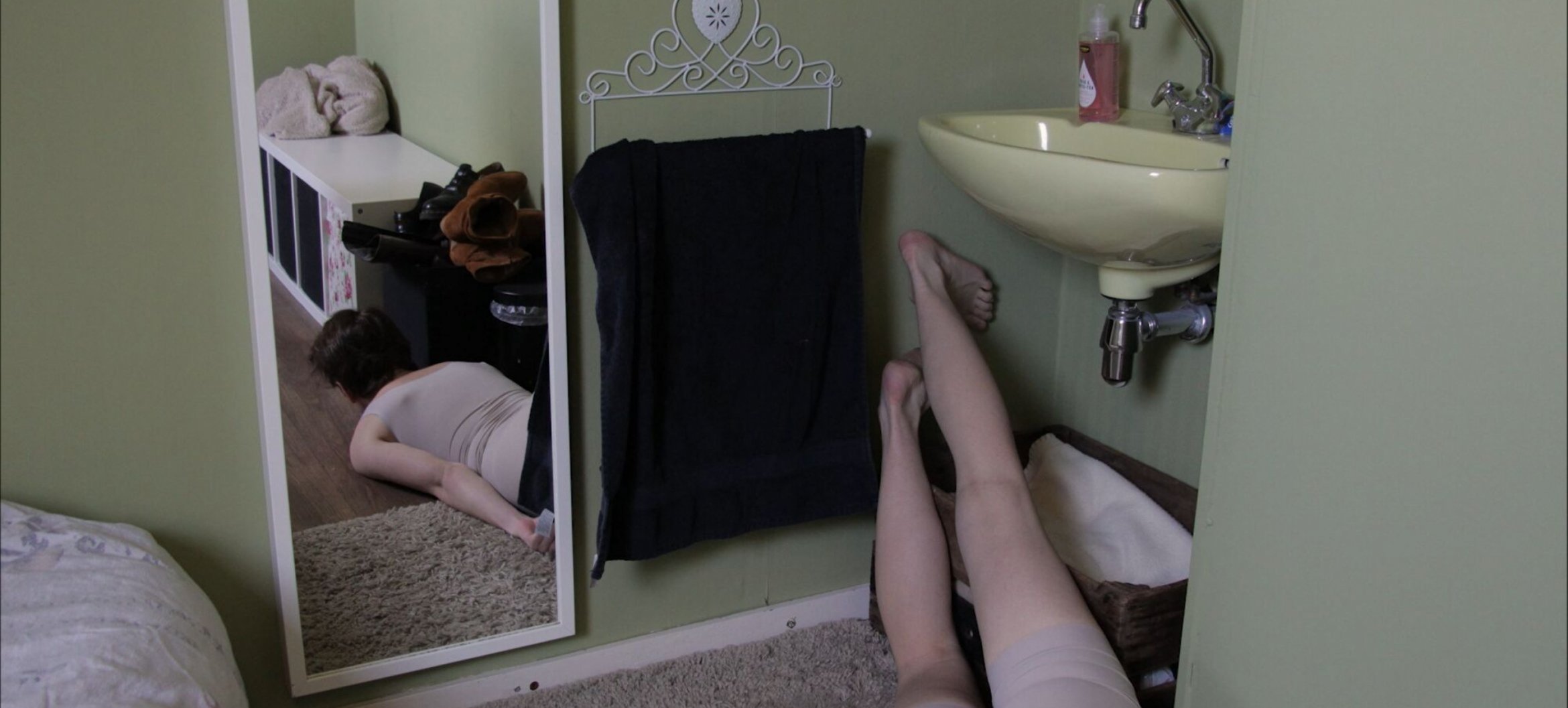 Come and see the work of BEAR Fine Art graduates 2021-2022.
Amber van den Heuvel, JungMin Park, Susanna van Grinsven, Sarjon Azouz, Sara Kriegsman, Jessica Marlieke van Egmond, Joëlle Jochems, Frida Berntsen, Max van Loon, Puk Terstal, Geri Fako, Solanyi van Sollingen, Omarleen, Sterre Jansen, Wija de Boer, Martine van Lubeek, Maki Raaphorst, Gideon Kramer, Yinzk, Lotte Manders, Yena Kim, Joris van Buul, Ewan McSorley, Anna Hendrix.
Follow ArtEZ BEAR Finals on Instagram
Opening on June 29, 2022
You are cordially invited for the opening of Internal Flame, Eternal Fame on the 29th of June from 18:30 - 21:00h
Oude Kraan 26, Arnhem
After the opening there is a possibility for drinks at Nelson
Opening hours
29th of June 10:30 - 21:00
30th of June 10:30 - 19:00
1st of July 10:30 - 19:00
2nd of July 11:00 - 17:00
3rd of July 11:00 - 17:00
Tours in English on June 30 & July 1, 2 & 3 at 15:00h for a maximum of 30 people. No reservation required.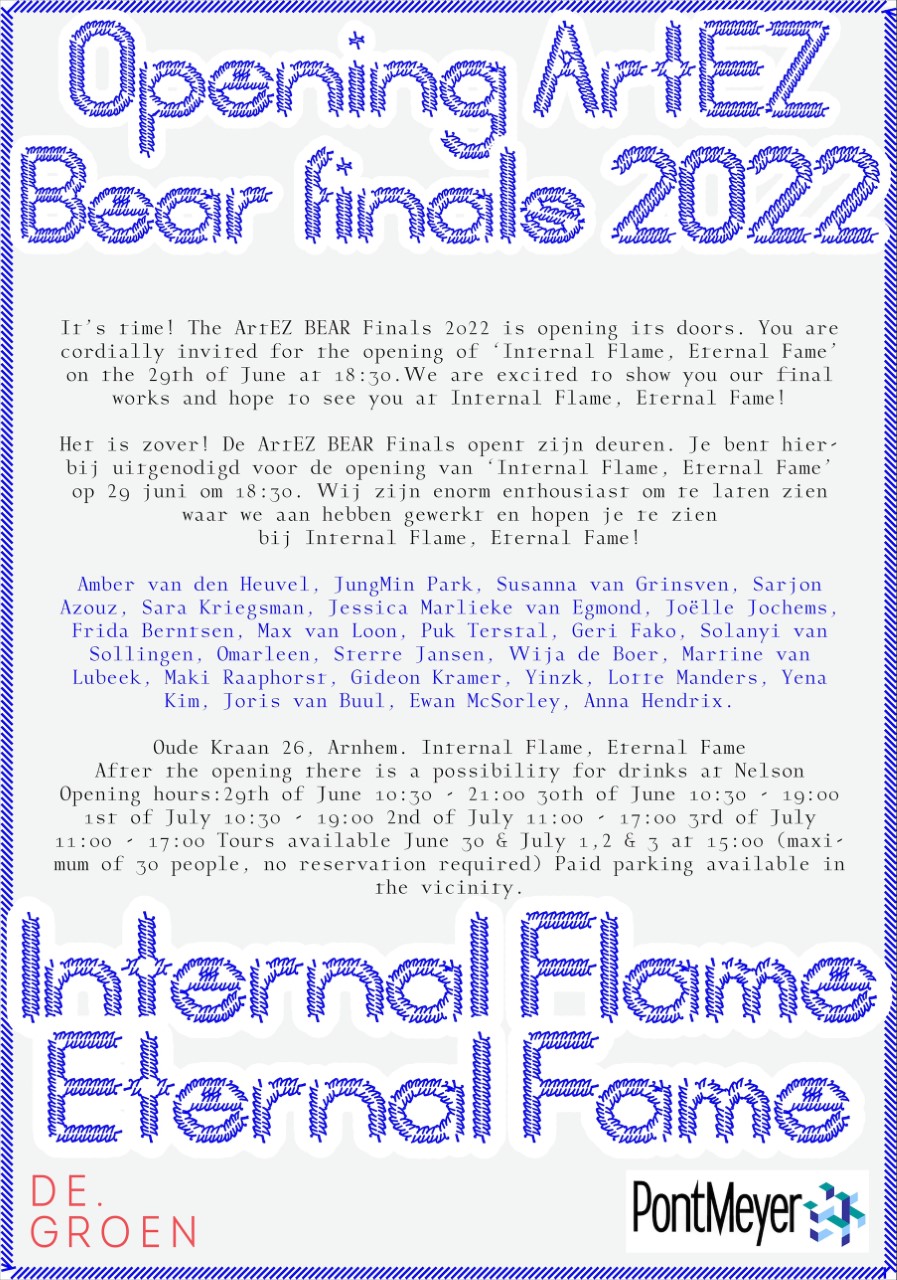 Participating students
Amber van den Heuvel, Anna Hendrix, Ewan McSorley, Frida Berntsen, Geri Fákó, Gideon Kramer, Jessica van Egmond, Joëlle Jochems, Joris van Buul, Julia JungMin Park, Lotte Manders, Maki Raaphorst, Martine van Lubeek, Max van Loon, Omarleen (Omar Salem), Puk Terstal, Sara Kriegsman, Sarjon Azouz, Solanyi van Solingen, Sterre Jansen, Susanna van Grinsven, Wija de Boer, Yena Kim, Yinzk
Disciplines