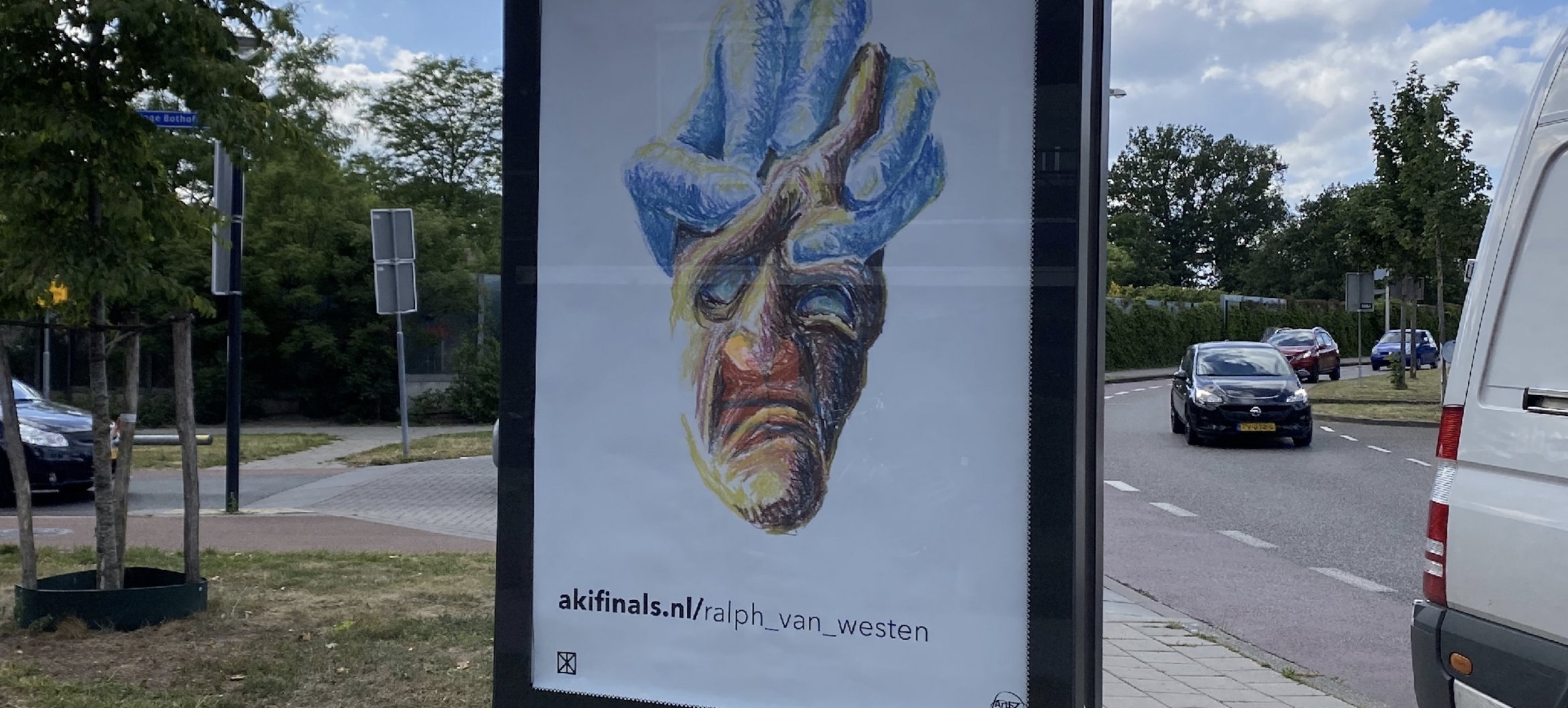 Mupi project: 20 June to 3 July - on display 24 hours a day - in a route in the public space of Enschede
A route with works from all AKI ArtEZ graduates can be seen in Enschede from Monday 20 June to Sunday 3 July. A photo of work of each graduate of the AKI IS selected and printed in Mupi format (118.5 x 175 cm.). On the B-side of the Enschede publex signs, the public can become acquainted with the work of the latest generation of artists and designers at any time (because it can be seen 24 hours a day), in a route through the public space.
The Mupi project owes its name to the publicity media used for the project, the Mupis; 'Mobile urban pour publicity et information'. Those carriers have now been officially renamed J.C. Decaux publicity boards, but the established and more user-friendly name 'Mupi' has remained for the AKI art project. The project is running since 1993 and has gradually become a tradition that symbolizes the relationship between AKI ArtEZ and the Municipality of Enschede.