Final Jazz & Pop Guitar - Frederik Taubenheim
From June 7 till July 1, 2022, the final exams of the bachelor and master of Jazz & Pop Arnhem will take place.
You need to book a free ticket to visit this event.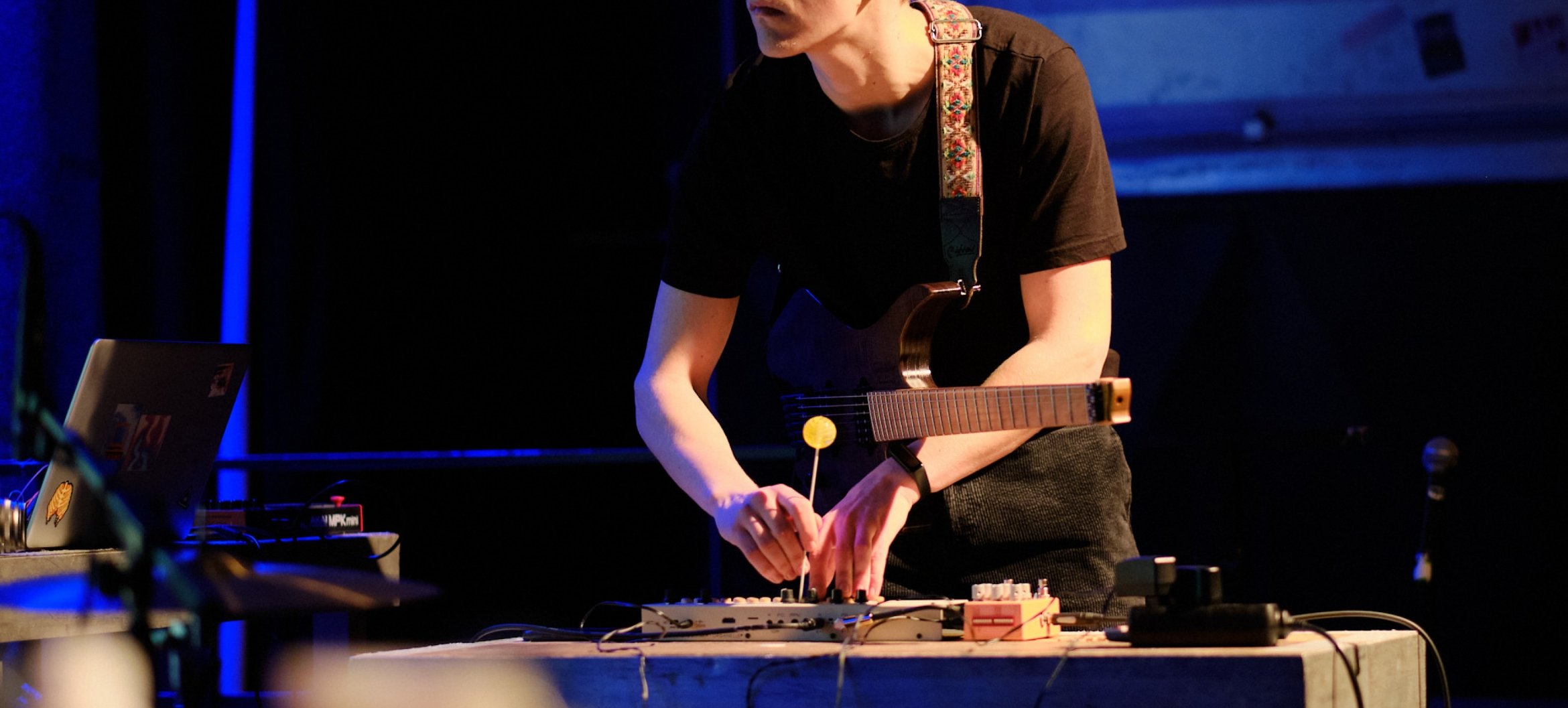 Frederik Taubenheim is a guitarist, inspired and motivated by sounds and innovation. He draws his inspiration from alternative ways to play his guitar. Creating and experimenting with Sounds, playing them through effects, he meticulously finds new ways to compose in the moment.
Communicating. Listening. Reacting. Frederik finds himself, describing his own personal dystopia.
Extracting cruel and confronting sounds of him and his musicians. A scenery of colors and imagery will undoubtedly unhinge you.
Be swept away. Be open. His final will be a conceptual free improvised set, played by a sextet of experienced musicians.
Credits
Frederik Taubenheim - Guitar, Synthesizer
Marius Lamm - Sounds / Percussion
Inga Rothammel - Alto Saxophone
Etienne Nillesen - Extended Snare Drum
Kim Kamilla Jäger - Cello
Mikula Schulz - Prepared Piano