Individual education
AKI ArtEZ has programmes in the field of design and fine art. The focus is on individual education, with minimised restrictions from structures or controls, and maximised attention to the human dimension and personal initiative of students and teachers. Our education revolves around optimal support of the individual development of the student. Your motivation forms the starting point of the programme and your goals determine the programme's course.
The academy is firstly a community of designers, artists, tradespeople and students. The atmosphere is open; everyone can learn from one another, even students in different study years or programmes. The academy is not only a school, but also a way of life.
From applied arts to modern art
The Academy for Art and Industry (AKI) was founded in 1946 by a number of textile manufacturers. After a few years as a traditional applied arts school, director Joop Hardy set the academy on the path toward free modern art. For several decades, the AKI was the most free-spirited and headstrong art academy in the Netherlands. Since 2002, AKI has been a part of ArtEZ. Along with the other establishments in Arnhem and Zwolle, it makes up part of the Art & Design faculty.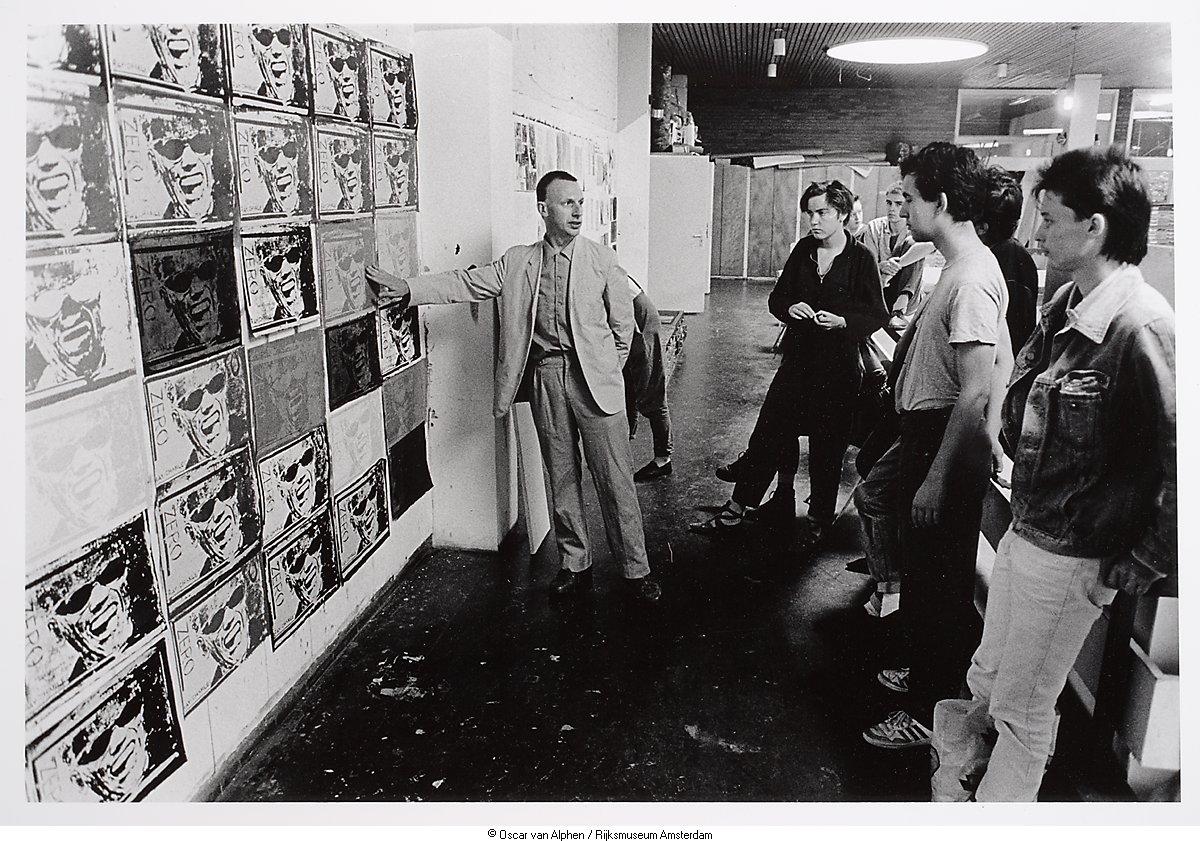 Renovated textile factory
Since 2013, AKI ArtEZ has been housed in a renovated textile factory, Tetem II. The architectural firm Marx&Steketee carried out the renovation, paying significant attention to sustainability for which the project received the Benelux Aluminium Awards.
AKI ArtEZ is small but fully equipped with workstations for metal, synthetics, screen-printing, graphics, ceramics, and wood. AKI ArtEZ boasts large-format plotters, laser cutters, 3D printers, an extensive video and photo studio, as well as an analogue darkroom. It also contains studios and exhibition spaces. It's hard to ask for more, but if there is anything else a student desires, we will eagerly find a solution. In addition, it's possible to collaborate with students from the University of Twente, Saxion University of Applied Sciences, and the School of Music.


Contact
Overview, contact information and directions of all ArtEZ institutes in Enschede
AKI ArtEZ Director
Marc Boumeester
m.boumeester@artez.nl