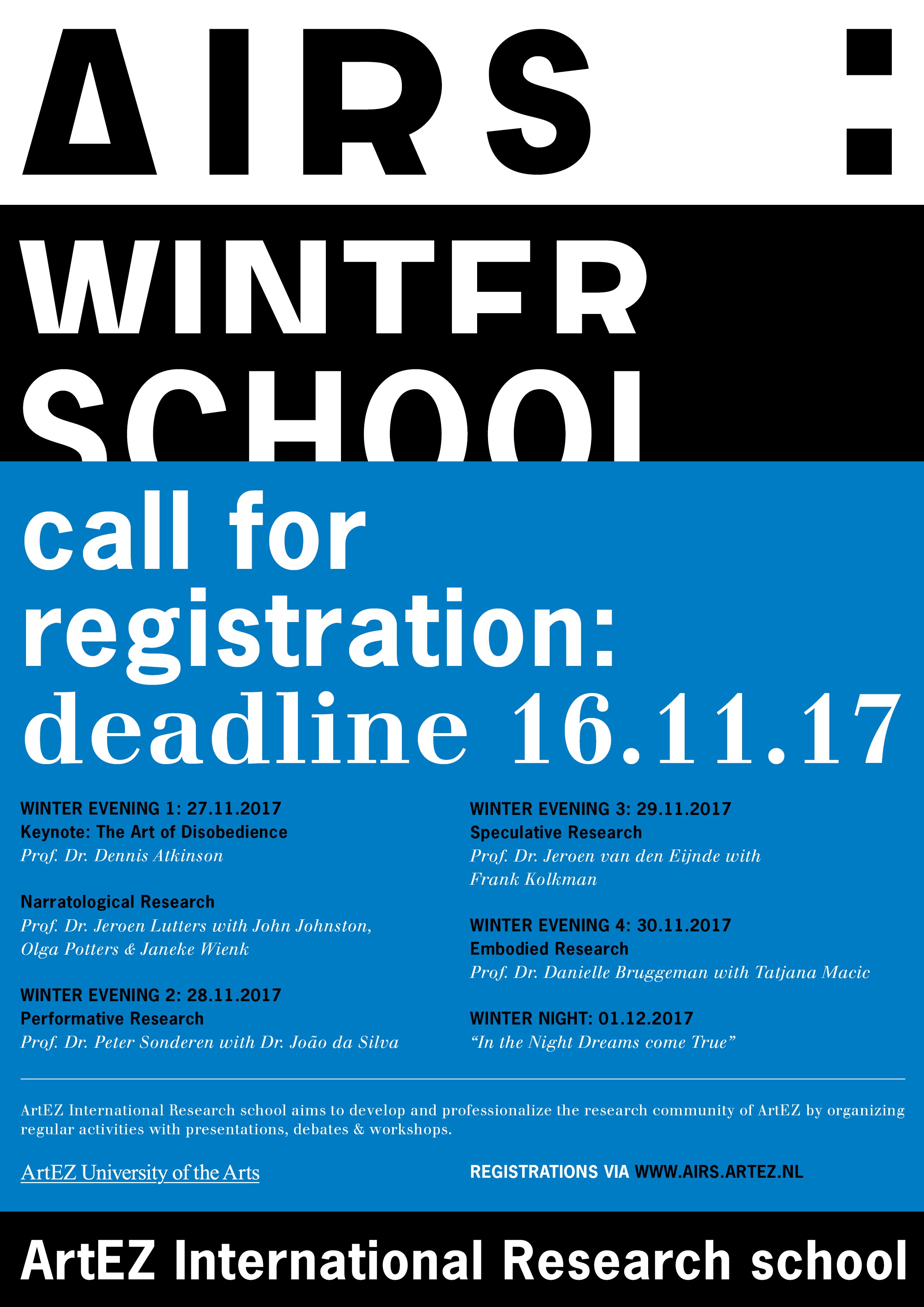 LIVING LEXICON
The science of creativity has a different language; a complex combination of signs that forms a system, which is used for knowledge circulation and development. It has its own rules, exceptions, definitions and vocabulary. It is alive. It is diverse. It has changed, grew and branched like every other language through time. Our aim, as the Winter School is to figure out how this language works and how we can work with it. Together we will create an online tool, a living lexicon, to share and use it.
WINTER SCHOOL = NO SCHOOL
We have created a wholesome event to serve that purpose; where space turns into a place, where education connects with theory, where practice connects with research, where researchers and students work together with experts, in which days shift to evenings and we celebrate a cross-disciplinary and collaborative new experience.
SCHEDULE
We will work in different rhythms, enabling custom made and supplementary schedules for participants.
WINTER NIGHT
01.12.2017 FRIDAY (21:00 - 00:00)
"In the night dreams come true."
In the Winter Night everything will come together. It will be an upside down working day with performative cases (music, dance, theatre) as well as a moment of celebration, the birthday of the Living Lexicon.
Event dates:
November 27th-December 1st, 2017
Event location:
De Melkfabriek Coberco
Nieuwe Kade 1, 6827 AA Arnhem
Who can apply:
Master / PhD Students all around Netherlands, open to all diciplines.
For further details:
http://airs.artez.nl/