WINTER SCHOOL // CALL FOR REGISTRATION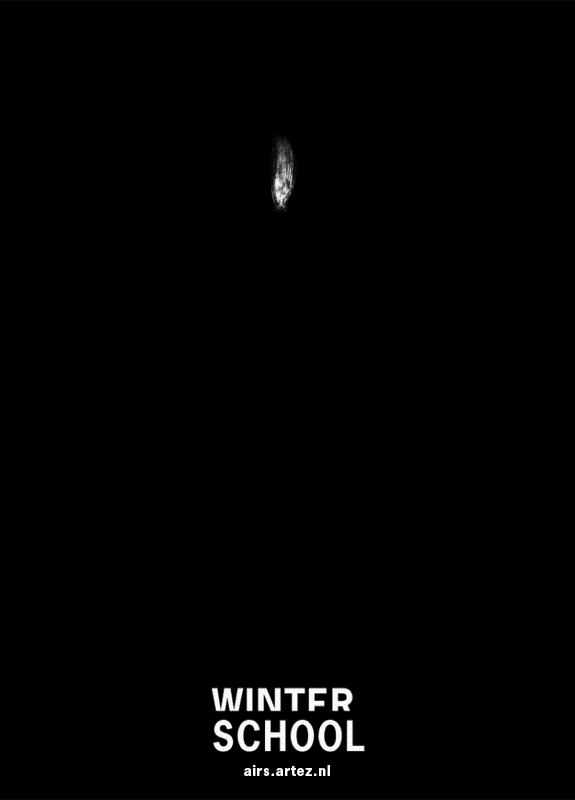 LIVING LEXICON
The science of creativity has a different language; a complex combination of signs that forms a system, which is used for knowledge circulation and development. It has its own rules, exceptions, definitions and vocabulary. It is alive. It is diverse. It has changed, grew and branched like every other language through time. Our aim, as the Winter School is to figure out how this language works and how we can work with it. Together we will create an online tool, a living lexicon, to share and use it.
WINTER SCHOOL = NO SCHOOL
We have created a wholesome event to serve that purpose; where space turns into a place, where education connects with theory, where practice connects with research, where researchers and students work together with experts, in which days shift to evenings and we celebrate a cross-disciplinary and collaborative new experience.
SCHEDULE
We will work in different rhythms, enabling custom made and supplementary schedules for participants.
WINTER EVENING 3
29.11.2017 WEDNESDAY (16:00 - 23:00)
Working on Case Studies by Speculative Research - Prof. Dr. Jeroen van den Eijnde
External Guest: Frank Kolkman
Designing is a form to explore future possibilities. The future is not an undefinable area that designers would like to explore. Futurologists and speculative designers talk about multiple futures. Everything after the present is a potential future, but not everything in that future is possible, probable, plausible or preferable. When designers are driven by improving the world, they aim for a preferable future. Whether that is possible (based on future assumptions), probable (based on current qualitative data) or plausible (based on current knowledge of natural laws and social processes) depends on what kind of potentials the present offers them.
In this Winter Evening, led by Frank Kolkman, students will explore and get inspired by the vocabulary and examples of speculative design research while investigating their own preferable future in words, images and material objects. Frank is a young talented designer, educated at ArtEZ University of the Arts (Product Design) and the Royal College of Art London (Design Interactions) and he aims to challenge our understanding of current and near-future technologies and their socio-political implications.
CALL FOR REGISTRATION!

Join us in this new experience!
REGISTRATION DEADLINE 16.11.2017
Event dates:
November 27th-December 1st, 2017
Event location:
De Melkfabriek Coberco
Nieuwe Kade 1, 6827 AA Arnhem
Who can apply:
Master / PhD Students all around Netherlands, open to all diciplines.
Limited space:
Winter Evenings max 50 participants
Winter Night max 200 participants
Registration:
Please click here to fill up the form.
For further details:
http://airs.artez.nl/