WINTER SCHOOL // CALL FOR REGISTRATION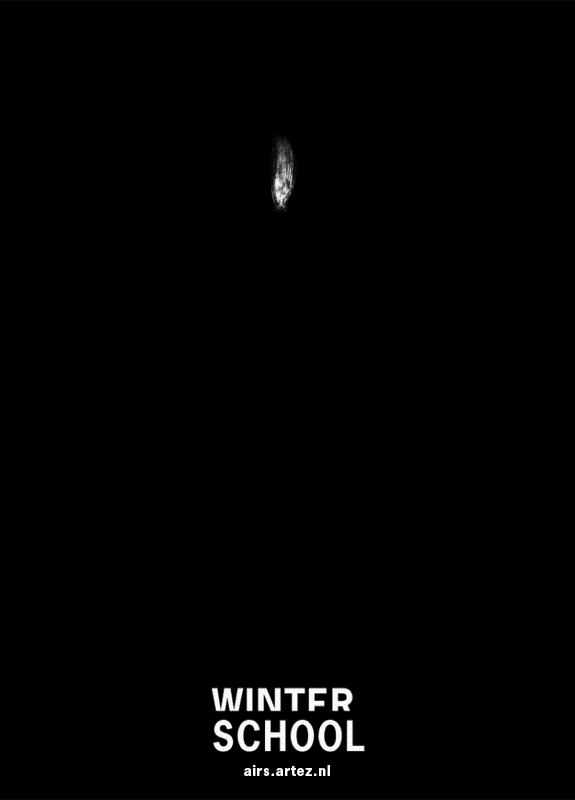 LIVING LEXICON
The science of creativity has a different language; a complex combination of signs that forms a system, which is used for knowledge circulation and development. It has its own rules, exceptions, definitions and vocabulary. It is alive. It is diverse. It has changed, grew and branched like every other language through time. Our aim, as the Winter School is to figure out how this language works and how we can work with it. Together we will create an online tool, a living lexicon, to share and use it.
WINTER SCHOOL = NO SCHOOL
We have created a wholesome event to serve that purpose; where space turns into a place, where education connects with theory, where practice connects with research, where researchers and students work together with experts, in which days shift to evenings and we celebrate a cross-disciplinary and collaborative new experience.
SCHEDULE
We will work in different rhythms, enabling custom made and supplementary schedules for participants.
WINTER EVENING 2
28.11.2017 TUESDAY (16:00 - 23:00)
Working on Case Studies by Performative Research - Prof. Dr. Peter Sonderen
External Guest: Dr. João Da Silva
In this Winter Evening we will focus on performative research, which is a term coined to express an alternative for, for instance, the traditional qualitative and quantitative research methods that are used in social science. Designing, conducting and reporting research should be approached in another way, that is, performatively, when employed in the arts.

We think this term is indeed interesting when connected to research in and through the arts, for the performative implies a transformative power to research. We will enquire together how texts that are read and consulted in art research affect our views and artistic practices. To do/perform this we will collectively dive into the act of reading, which is often considered a solo experience, and playfully look into what is always already dialogical in it. What does reading do to us and to the research? Is it possible to undo reading?
CALL FOR REGISTRATION!

Join us in this new experience!
REGISTRATION DEADLINE 16.11.2017
Event dates:
November 27th-December 1st, 2017
Event location:
De Melkfabriek Coberco
Nieuwe Kade 1, 6827 AA Arnhem
Who can apply:
Master / PhD Students all around Netherlands, open to all diciplines.
Limited space:
Winter Evenings max 50 participants
Winter Night max 200 participants
Registration:
Please click here to fill up the form.
For further details:
http://airs.artez.nl/