Day 3 Final Performances | Master Performance Practices
We're delighted to announce that the final performances of our graduate students will be shown from May 16th to May 19th. be welcome!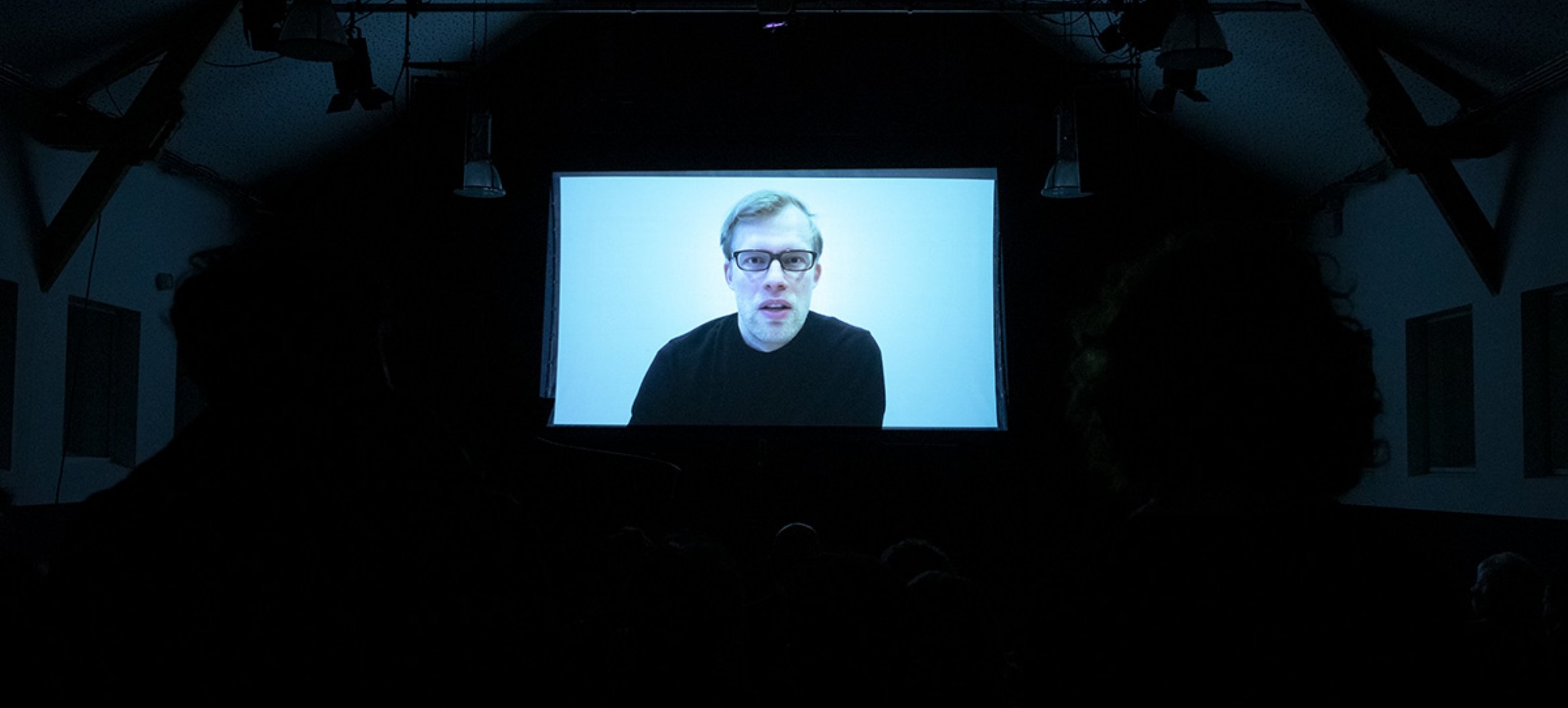 Welcome to the Final Performances of our Graduating Students! Day 3: Performances by Anti Uimonen, Kadri Sirel, Zuzanna Sosnowska. Join us!
It's Not Going To Be Perfect,

by Anti Uimonen
17:00 at Hall 2, ArtEZ, University of the Arts
Sustainability is an acceptable practice. Sustainability is behavioral expectations. Sustainability is a common perception.
Sustainability is a change. Change for more sustainable.
Change is inevitable yet so complex and unpleasant.
Change is unknown, and that's scary.
The performance uses movement, text, sound, and video to examine human conditions concerning change and sustainability.
I want to thank my supervisor João da Silva and my external mentors , Katie Duck and Pilvi Porkola, for their inspiration and unconditional support throughout the process.
Special thanks to Juho Vuoristo (DJ TuhoJuho) for helping with the sound .
Connect to yourself, by Zuzanna Sosnowska
18:00 at Hall 1, ArtEZ, University of the Arts
Welcome aboard an inner journey into neo-healing.
Switch off your phone. Take a deep breath and let me guide you into a meditation upon capitalism.
Connect to your breath. Pay attention to your presence. Connect to yourself.
Do you often experience bilocation?
Do you often feel like you are not fully present, and you don't know why?
Do you often experience a split between the virtual and the real world?
Do you sometimes feel stuck in your thoughts?
Does that make you forget to enjoy the present moment?
Is checking your phone the first thing you do in the morning and the last thing before you go to sleep?
Do you ever think about answering emails during guided meditation?
Do you often experience the feeling that days are passing by, and you do not get to enjoy what you are doing?
Do you often feel pressure to be present? Do you ever feel guilty for not enjoying the moment enough?
Have you heard about hyperconnectivity?
If you answered yes to at least one of these questions, it might mean that you too are hyperconnected.
But don't worry!
If you wish to feel more present, in the here and now , you are in the right place.
I, your neo guru can help you with that. I will shortly guide you into a neo-healing experience.
External mentor: Maria Magdalena Kozłowska Internal mentor: Dr. João da Silva Photography – capture : Stelios Troullakis Editing: Zuzanna Sosnowska
Performer & artistic collaboration : Danielle Gallia- Kind's artistic research with Feedback© - Biofeedback based performance, an artistic-scientific project by Danielle Gallia-Kind, with Dr. Yuval Oded.
Software: Alive Pioneer Biofeedback software, developed by Ryan Derluz and Dr Yuval Oded.
Alive enables real-time observation of various parameters based on body responses combined with subjective interpretation of states such as stress, relaxation or anxiety. Alive offers a variety of new Pioneer Measurements derived from experimental analysis of body biological reactions such as pulse (heart rate), Blood vessels (Vigilance) and skin perspiration (Arousal).
Holy Motors, by Kadri Sirel
19:00 at Studio 4, ArtEZ, University of the Arts
The performance invites the audience into a speculative deconstruction site where dancers are working on re-living a dance that they danced in the past.
A dance where they experienced an uncontrollable affective state in which the only immediate remedy was to act on the impulse to rhythmically move their bodies.
The dancers have written detailed documents describing the conditions, sensations, and imagination that help them re-visit that dance.
Their work is triggered by the desire to uncover the conditions in which 
dance
 manifests.
Therefore, to piece together 
the body of dance
 - an entity with an agency and language, to mediate its message.
"Holy Motors" speculates a dancer's work environment where dancing and writing reflections based on these dances are the main methods of working.
While flirting with the ephemerality of what is known and unknown about
dance
, the performance searches to highlight the fragility of meanings that dancing in today's society has.
With that, the performance asks, what, in fact, is the dancers' labor in Western neoliberal capitalism.
NB!
The performance is 3 hours long, with the last 45 minutes being open to the audience.
Dancers:
Andrea van der Kuil, Can Bora, Gustavo Tomé Garcia, Kadri Sirel, and Stelios Troullakis Choreographer: Kadri Sirel
Research supervisor:
Dr.
Mariella Greil
External mentors:
Rosalind Goldberg and Jörg Piringer