Online infosessie Master Critical Fashion Practices
Kom op vrijdag 17 december naar een informatiesessie in Zoom om 14:00 uur om meer te weten te komen over onze unieke Masteropleiding en om al je vragen te stellen.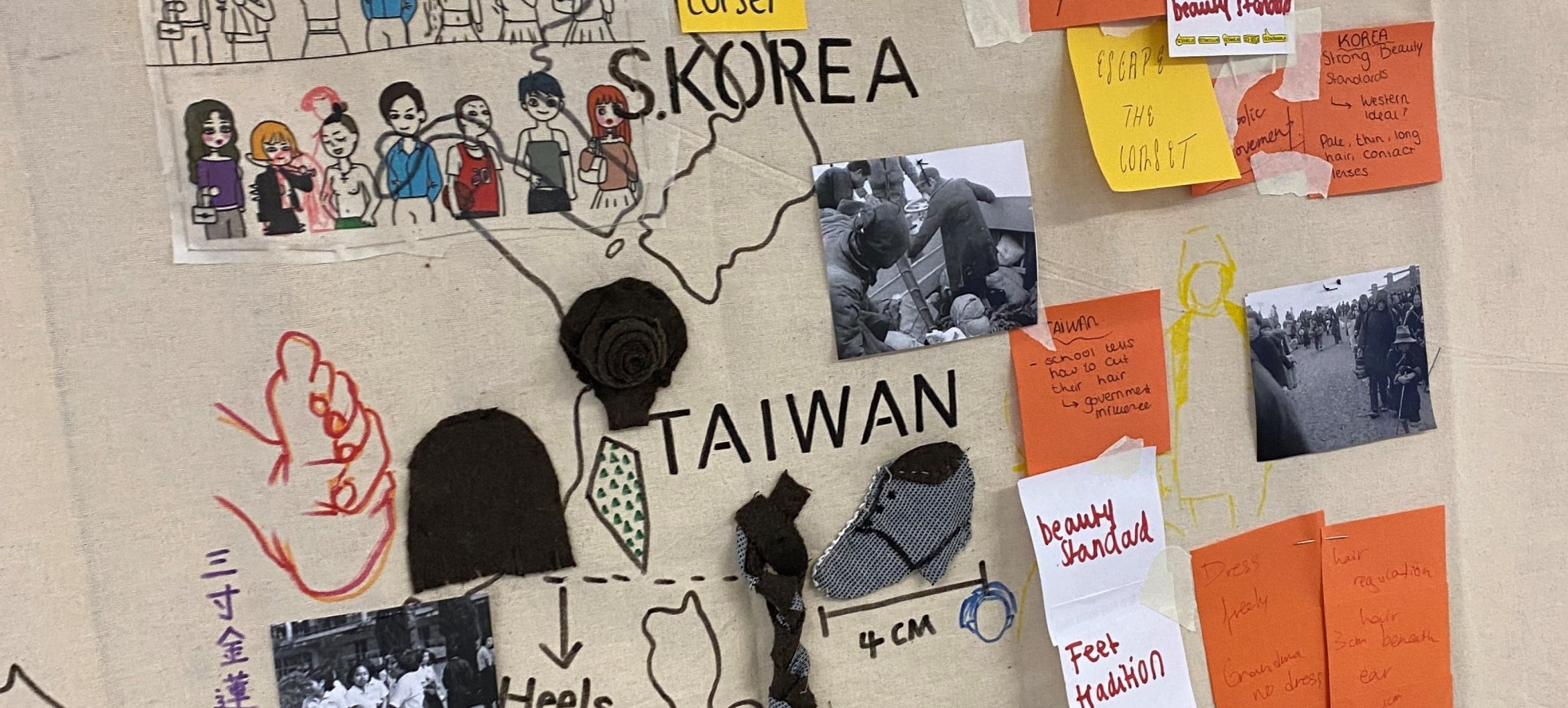 ArtEZ Master Critical Fashion Practices believes in the possibility of multiple fashion systems, and together we explore alternative, non-industrial modes and frameworks for making, doing, seeing and experiencing fashion and clothes. By intersecting theory with practice and exploring fashion's language, images, networks, bodies and all its other forms we aim to open up alternative, affirmative approaches that redefine what fashion means in our social, cultural and economic realms.

How can fashion for example arise from and enable non-hierarchical communal systems and symbioses between all living beings involved? What if we focus more on the emotional, ethical, and social value of fashion and how would that take shape? Together we want to explore these questions and explore how we can unlearn imposed modes of production, consumption and use that up until now have defined limiting concepts of fashion and its labour.
Graag aanmelden via mail ter attentie van coördinator mevrouw Karin Rooijakkers, met de volgende gegevens:
Naam
Nationaliteit
BA achtergrond
Specifieke vragen die je mogelijk voor ons hebt
Verder organiseren we zaterdag 19 februari 2022 een fysieke Open Atelierdag op onze locatie in Arnhem. Volg de website voor de datums en aanmelden.
Zoomvergadering
17 december 2021 tussen 14:00-16:00 (CET)
Om deel te nemen aan deze sessie in Zoom, druk je op de knop 'Aanmelden' of zie de onderstaande link.
Vergaderings-ID: 848 1600 9990 - Toegangscode: 397109
Link: https://us06web.zoom.us/j/84816009990?pwd=WmpyeHVYWGxQejVVMmNmQUJwOE9YQT09